RAD EXPLORER NORTH consists of four stages.
The stages are between 194 kilometers for the shortest and 232 kilometers for the longest.
The stages are relatively flat with gains in elevation between 1.000 1.500 meters per stage.
The route is not marked, and riders must therefor go by GPS. Since the race is ridden "unsupported" it is necessary for all riders to have their own GPS unit.
All riders will be provided trackers so the race organizer and others can follow the riders on the route.
Even though experience social gathering is important for the race, all racers will be timed and a first, second and third place will named.
Every stage will start with riders being sent off separately with one minute apart. Last man in the general classification will start first. Leading racers will start last.
STAGE 1 (SØVIND – STORE SJØRUP: 202,2 KM, 1.562 HM.)

1. LEG (102,1 km, 974 hm.) 2. LEG (100,1 km, 588 hm.)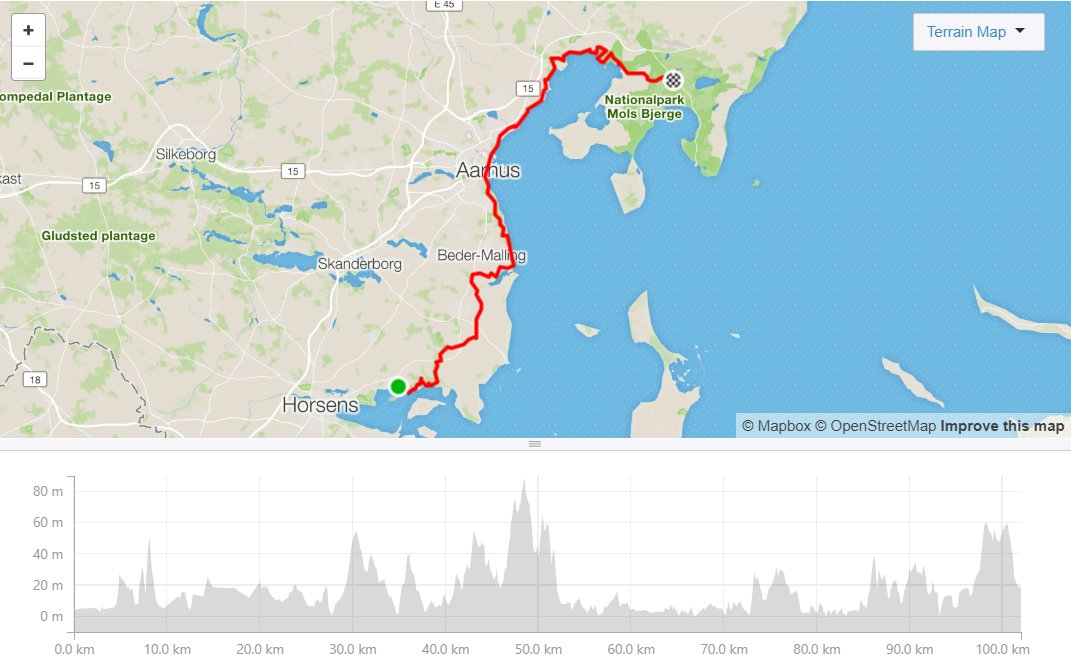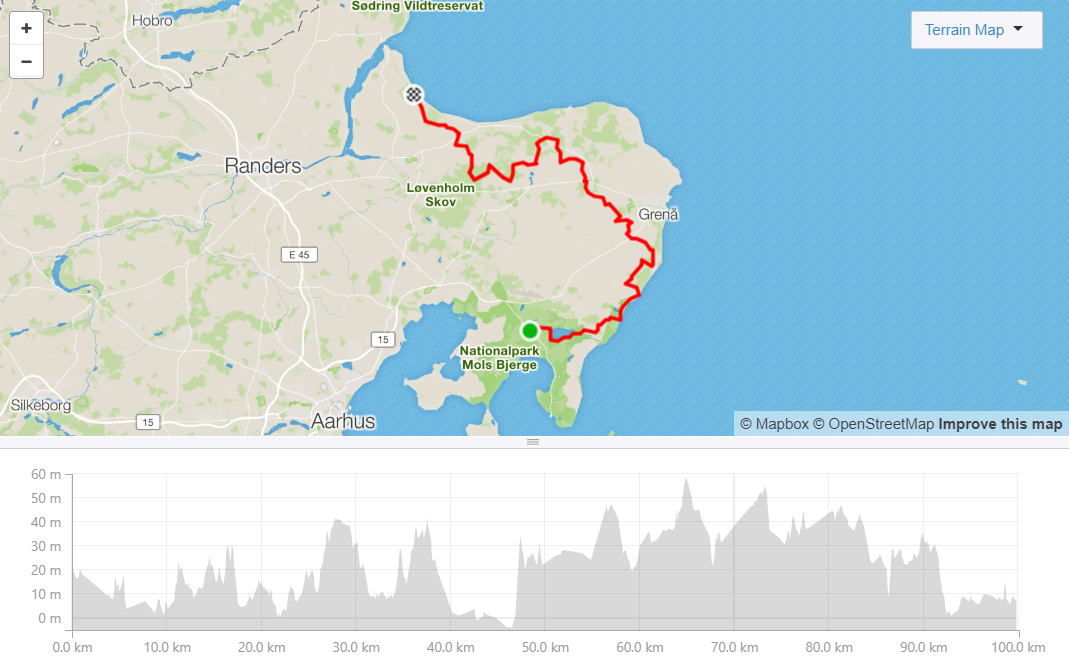 STAGE 2 (STORE SJØRUP – LILD KLITPLANTAGE: 194,1 KM, 1.091 HM.)
1. LEG (97,2 km, 663 hm.) 2. LEG (96,9 km, 428 hm.)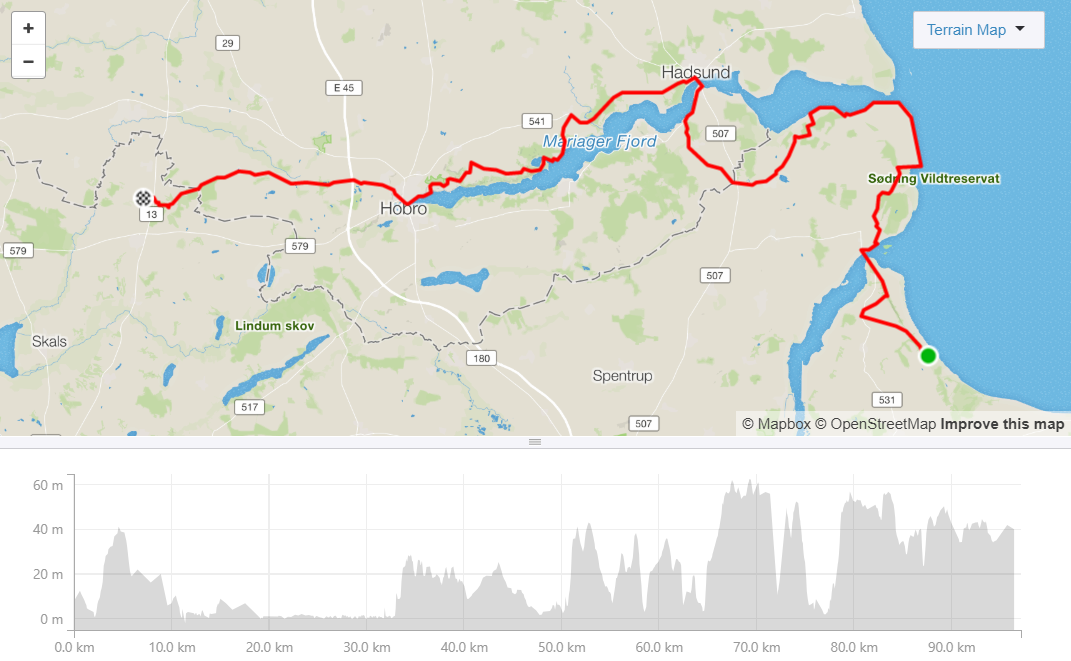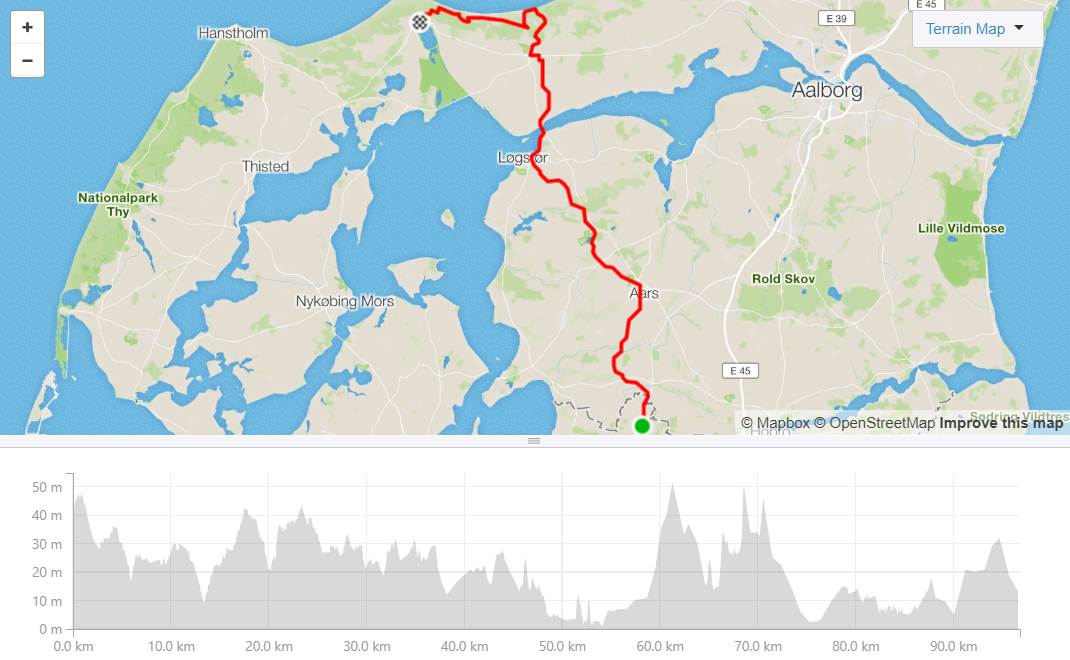 STAGE 3 (LILD KLITPLANTAGE – DEJBJERG PLANTAGE: 232,3 KM, 1.007 HM.)

1. LEG (101,9 km, 449 hm.) 2. LEG (130,4 km, 558 hm.)

STAGE 4 (DEJBJERG PLANTAGE – SØVIND: 208,7 KM, 1.247 HM.)

1. LEG (98,1 km, 349 hm.) 2. LEG (110,6 km, 898 hm)